Hi y'all! Hope you're all enjoying my little corner of the blogosphere!
I just wanted to make a few things clear about the purpose of this blog. There seems to be no lack of Hobbit Rumours blogs around - I'm currently subscribed to about a half dozen or so. The big one of course is
TheOneRing.net
(or TORn, to the initiated). You may have noticed that I've put their headlines into the side bar of this page. I'd be a fool to try to compete with them, and that was never my intention.
However, I've noticed that most of the other blogs seem to delight in reposting TORn's items on their own pages. This seems a bit pointless to me, as I'm assuming that most Hobbit fans will already have a permanent link to TORn anyway, so the link (and soon after, the blog) just becomes noise in an already noisy world.
Which brings me to the purpose of my blog. My blog isn't a high-volume one. Sometimes I'll not hear anything interesting for a week or two, other times I'll suddenly have half a dozen items in one day. In general I try to only write about local Wellington related news that I've come across myself. I have a good network of spies out there, some of whom have little or no access to the internet (I know, who'd believe that!... ((you know who you are, B&M))) :)
I always copy my entries to TORn's spy report email address - sometimes they think it's worthy of spreading further; sometimes they don't. That's cool - I'm always honoured to be mentioned by them. However, since they don't always feature all my entries, it's worth adding my blog (or my RSS feed) to your newsfeeds, if you want to stay up-to-date with the latest local rumours and news. I'm fully expecting to have a big increase in cool news in the coming months - that's the whole reason I started writing them up in the first place!
I'd like to ask a favour of you all - can you tell me what else would you like to see? Should I add a Facebook group you can become a fan of? A twitter feed? A usable email address? Something else? Leave me a quick message here with suggestions - I'd love to hear from you!
One request I've often had from my tour guests is why I don't sell t-shirts or other merchandise, either on the tour or here online. Simply put, I've generally concentrated on being a tourguide rather than becoming a retailer, and let's face it, there's already plenty of online shops to choose from.
Having said that, I've recently been playing on zazzle.com, and I've
designed a basic t-shirt
that I think looks quite cool. Would there be any interest in stuff like this? Do you like this one? Do you think it's the most awful design you've ever seen? Should I stick to guiding and blogging? Don't hold back! Tell me!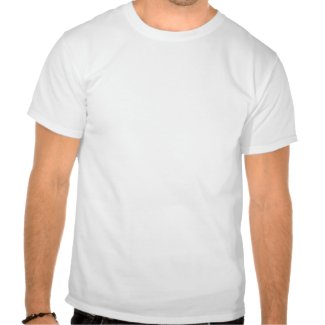 I often have access to local items that Weta Cave can't sell online for legal reasons (some of the LOTR related stuff can't be sold outside of NZ - please don't ask me for a legal explanation but that's what they've told me). I'm quite happy to buy off Weta Cave at their retail prices and pass them on to anyone out there, if there's interest in that. For instance, they've just started selling an ultra cool Sauron t-shirt designed by Daniel Falconer that they can't sell online - let me know if anyone is interested in one.
One cool shirt - it's just under $nz50.
Get in touch if you're keen on one
(I'll add a small fee for p&p and my time).
The floor is open - let me know your thoughts!
- Jack M.